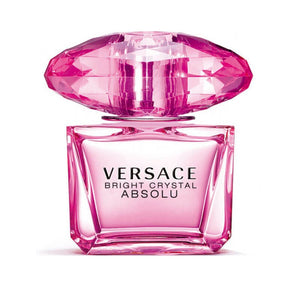 Bright Crystal Absolu Perfume for Women by Versace, Bright Crystal Absolu by Versace for women was launched in 2013 as a more intense version of one of the brand's most beloved fragrances and is the perfect scent to brighten up your day or enrich your evening.
This perfume is a beautifully fresh, fruity and floral scent that has the bright top notes of juicy pomegranate, yuzu, and crisp water that transition to the inviting notes of magnificent lotus, peony, raspberry, and magnolia.
The fragrance then trails to the sensual base notes of amber, musk, and rich mahogany to provide a touch of soothing warmth.