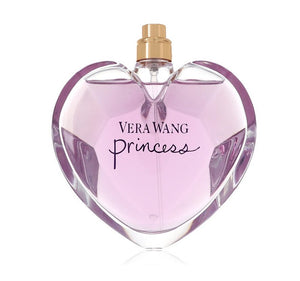 Princess Perfume 
for Women
by Vera Wang, Were you born to rule? No matter your age, there is magic inside you that makes you royalty.
Princess is a fragrance to celebrate everything that makes you special. Rule your world with this modern and playful confidence booster.
Fruity top notes begin with delicious apples, apricots, and mandarin oranges. Water lily adds delicate floral notes to the hat. Exotic Tahitian gardenia and guava are found in the middle notes to continue the sweetness.
Hints of dark
chocolate is added for depth. Base notes are comprised of wood, amber, and vanilla.
Released in 2006, this perfume is ready to bring out your royal attitude.
We are selling Tester Bottle No Cap. Brand New, Unused, 100% Full.