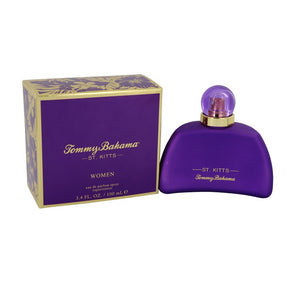 Tommy Bahama St. Kitts Perfume for Women by Tommy Bahama, Resonating with the hidden treasure of a tropical paradise, Tommy Bahama St. Kitts offers a moment to recall the island's white sandy beaches.
With top notes that include starfruit, mango, and pear, you begin to recall the tall, cool drink awaiting you poolside.
From there, the heart adds the delicate florals of freesia, Frangipani, and plumeria that waft in with the gentle breeze.
This scent finishes with base notes of vanilla bean, driftwood, and musk that dry down and bring you back to the shore's depth and stillness the day you went beachcombing.