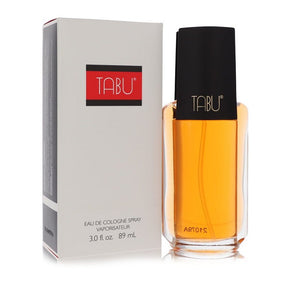 Tabu Perfume for Women by Dana, Tabu is a fresh, feminine women's fragrance with roots dating to 1932.
This perfume offers a citrusy and floral notes, including bergamot, coriander, neroli, orange, clove bud oil, clover, jasmine, narcissus, oriental rose, ylang ylang, benzoin, amber, cedar, sandalwood, patchouli, vetiver, civet, moss and musk.
The sophistication and sassiness of this fragrance is difficult to overstate. In fact, Hollywood legend Ava Gardner wore this fragrance as her go-to perfume.
While the perfume is perfect for daily wear, it is extraordinary during intimate occasions and special events. This scent is perfect for personal wear or a gift.