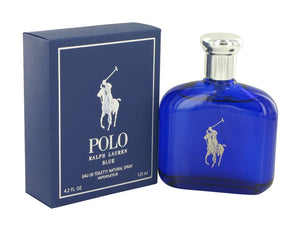 Polo Blue
for Men
evokes a feeling of freedom. Polo Blue Cologne instantly transports you to open waters while you feel the invigorating blast of fresh air as you navigate through the clear water looking at the big, blue sky. This lush fragrance for men is a blend of aquatic accord blended with exotic spices, and soothing, velvety moss notes. Polo Blue Cologne is for the men who want to live life to the fullest in the open sea.
Top Notes:
Lush Accord, Melon de Cavaillon, Watery Melon, Tangerine, and Sliced Cucumber.
Mid Notes: Sage Absolute, Washed Suede, Basil Verbena, Velvety Moss.
Base Notes: Sheer Musk, Patchouli Coeur, and Patchouli.