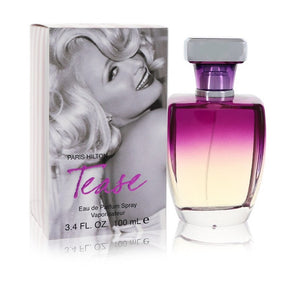 Paris Hilton Tease Perfume for Women by Paris Hilton, Paris Hilton Tease saw a launch in June 2011 as part of a collaboration with the Parlux company.
The fragrance was created with the help of Steven Demercado of Fragrance Resources and was built as an Oriental, floral feminine scent. The top notes found in this flirty fragrance include juicy apple, intense bergamot, and soft peach.
The heart of the fragrance opens up the scent with floral stylings courtesy of tuberose, jasmine, and frangipani. At the end of the scent are light notes of amber, sand, and light woods.