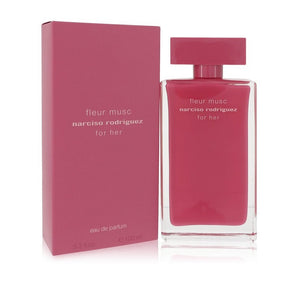 Narciso Rodriguez Fleur Musc Perfume 
for Women
by Narciso Rodriguez, Experience the pure beauty of Narciso Rodriguez Fleur Musc perfume for women.
This impassioned fragrance was designed to represent the core of every woman's sensuality; a heated mixture of fire, grace and irresistibility.
The perfume blends a variety of notes together to produce a scent that is both unique and exquisite. Pink peppercorns mix with a bouquet of pink flowers to create a floral yet spicy aroma.
Woody amber notes and
patchouli blend to produce an earthy and illuminating finish. With just a spray or two of this luxurious perfume, you will feel uplifted and empowered by your own passion and beauty.