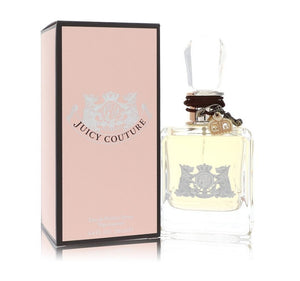 Juicy Couture perfume for Women by Juicy Couture is a surprisingly complicated layering of scents that Harry Fremont meticulously blended to complement each complex note.
The opening notes of Juicy Couture perfume can evoke the sense of a summery picnic during the height of summer.
The perfume starts with a hint of refreshing watermelon mingled with passionfruit, tart green apple, ripe and juicy mandarin oranges with the touch of hyacinths and marigolds. For the heart notes, a garden-fresh bouquet of tuberose, lily, and rose hips gently weave through.
Last, the base notes take your senses on a whirlwind of delightful and decadent crème brulee with caramel swirled together to trail into vanilla, patchouli, and precious woods.