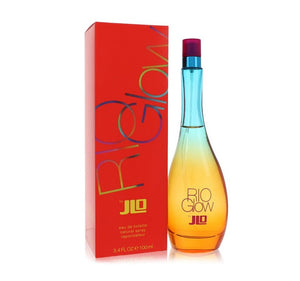 Rio Glow Perfume for Women by Jennifer Lopez, Released as a limited edition fragrance in the summer of 2013, Rio Glow perfume projects a lot of warmth and resilience.
Surround yourself with passion with a composition that opens with pear, peach and apple. The heart adds heliotrope, plum and orange blossom into the blend.
The base is where the fragrance contains a lot of its warmth with notes of white cedar, musk, amber and vanilla.