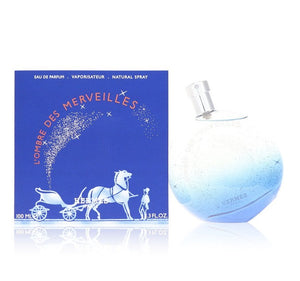 L'ombre Des Merveilles Perfume for Women by Hermes, The fact that Hermes L'Ombre Des Merveilles somehow packs a world of flavor into just three notes might surprise you.
Considering the brand's long and illustrious history and the excellence of perfumer Christine Nagel, though, you could hardly expect anything less.
This scent opens with a resonating note of black tea with its entourage of green and warm spicy tones. The heart is a light but sensual incense that pairs beautifully with the base of tonka bean to offer the perfect aromatic blend of smoke and balsamic influences.
This 2020 fragrance comes in a glittering celestial bottle and fits in well in any season.