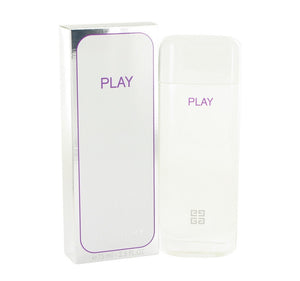 Givenchy Play Perfume for Women by Givenchy, The woman who wears Givenchy Play by Givenchy is spontaneous, playful and free.
She lives by her own rules and invites those around her to come along for the ride. The heartbeat of this fragrance is an exotic chord of tiare flower, amyris wood, and orchid.
Top notes include the spicy aromas of pink peppercorn and orange blossom. Patchouli, sandalwood, benzoin, and tonka bean round out and provide the foundation of this stylish and playful perfume.