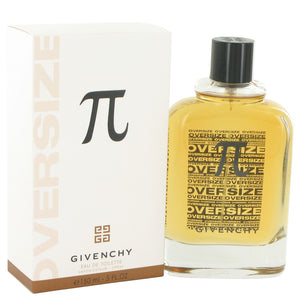 Experience a magnetic that celebrates what makes a man seductive. Pi
for Men
embodies the courage, intelligence, and contributions of the seductive man. More than a fragrance, Pi by Givenchy is a symbol of a masculine dry scent that guides the man who is willing to explore uncharted territories. Dedicated to the adventurer, with ironwood notes and juicy mandarin accords, for an unexpected fragrance that lasts beyond infinity. Pi cologne is more of a formalwear fragrance that sets the tone for a night of debonair adventures.
Top Notes: Galbanum and Mandarin.
Mid Notes: Infinium.
Base Notes: Ironwood and Benzoin.