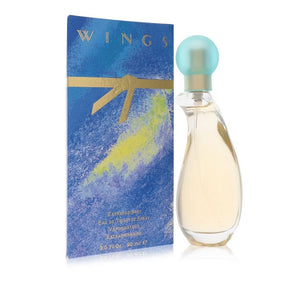 Wings Perfume for Women by Giorgio Beverly Hills, Released in 1992, two years before its sultry men's cologne counterpart, Wings for Women is a delightfully floral blend that will intrigue your senses, as well as the senses of those around you.
This elegant fragrance makes a graceful first impression with top notes of rose, passionflower, gardenia, osmanthus, marigold, and lily.
Middle notes of lilac, cyclamen, orchid, heliotrope, and jasmine add to the floral bouquet of heady accords, while base notes of cedar, amber, musk, and sandalwood bring the earthy element that makes this fragrance feel like a refreshing walk through nature.