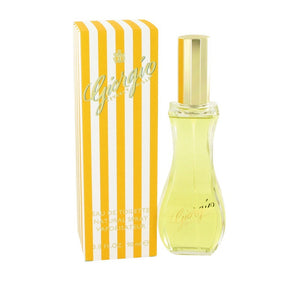 Giorgio Perfume for Women by Giorgio Beverly Hills, The art of attraction is a subtle yet exciting game of push and pull.
Giorgio, released in 1981, expresses this delightful tension through a blending of sweet florals with pure creaminess. The first hint is fruity apricot and peach tempered with a touch of orange blossom and bergamot.
The center explodes with a fiery blend of orchid and jasmine layered with sweet ylang-ylang and rose spanked with gardenia slathered in extravagant tuberose.
The bottom descends into the deep, lush shade of sandalwood and cedar sparkling with amber, chamomile, patchouli and oakmoss stroked with the passion of vanilla and musk.