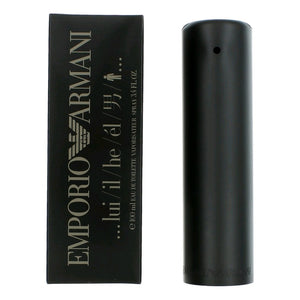 Emporio Armani for Men is a classic cologne by Giorgio Armani that was first released in 1998. A woody, mossy fragrance cut by sharper citrus and flowers, this is a wonderful masculine scent.
The top notes open with a sweet mix of pineapple, mandarin orange, yuzu, and lemon toned down with earthy herbal sage. Going into the heart, there is cyclamen, nutmeg, orris root, jasmine, and rose.
Rounding out this perfume are base notes of sandalwood, amber, oakmoss, and cedar.