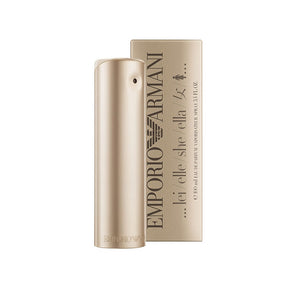 Originally released in 1998

. Emporio Armani for Women by Giorgio Armani bottles style and sophistication for women all over the world to enjoy.
This enticing scent features notes of vanilla, sandalwood, and heliotrope for a warm aroma. Bold accents of lime and musk finish out this delightful fragrance, which is perfect for an evening on the town with a special beau.