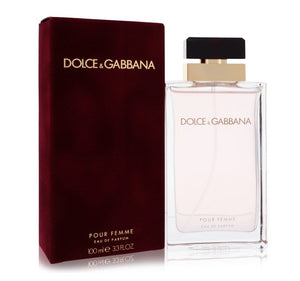 Dolce & Gabbana Pour Femme Perfume 
for Women
by Dolce & Gabbana, Dolce & Gabbana Pour Femme perfume was redesigned in 2012 to renew it after 2 decades of success.
This new take on the fragrance is more contemporary for the modern day woman.
It continues to produce an intensely floral effect, but offers a new twist.
Pour Femme opens with notes of neroli, sweet tangerine and fruity raspberry. Middle notes of orange blossom and classic lavender precede this strong opening.
The twist comes in at the end as
marshmallow sweeps in alongside vanilla, heliotrope, and earthy sandalwood to finish it off.