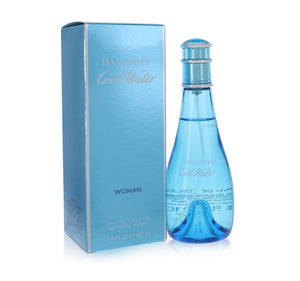 Cool Water Perfume for Women is a fragrance with aquatic, floral, fruity, ozonic, fresh, and sweet main accords.
It's a scent that brings memories of the ocean to mind the same way that seafoam rushes over sand to touch toes. The head notes consist of honeydew melon, pineapple, lemon, lily, black currant, quince, lotus, and calone, while the heart notes follow with water lily, lily-of-the-valley, jasmine, honey, rose, and hawthorn.
In the base are notes of musk, vetiver, blackberry, raspberry, sandalwood, violet root, vanilla, and peach.
This is the perfect aroma for the fun-loving, adventurous, sexy mermaid at heart who would like to add a bit of magic to every day. Featuring a beautiful cerulean bottle, Cool Water Perfume by Davidoff combines the calm relaxation of a desert oasis with the mysterious allure of the sea. With moderate longevity and sillage, this fragrance is best on summer days.