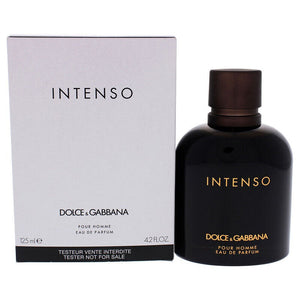 Dolce and Gabbana Intenso for Men is an aromatic woody fragrance that exudes elegance representing a contrast between clean, fresh and rich, warm aromas.
The composition opens with fresh aquatic notes and green nuances of basil and lavender. The new chord in the world of fragrance. Tobacco is deepened by dry notes of hay absolute and bran.
Top notes: Aquatic notes, Basil, Marigold, Geranium Middle: Milkwood, Lavender, Tobacco, Hay absolute, Bran absolute Base: Labdanum, Sandalwood, Cypress
We are selling Tester Bottle With Cap. Brand New, Unused, 100% Full.