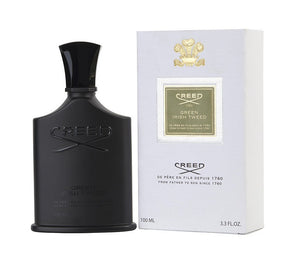 Creed Green Irish Tweed 3.3 oz 100 ml Eau De Parfum Spray for Men
GREEN IRISH TWEED men's fragrance was launched by the designer house of CREED in1985.  GREEN IRISH TWEED is loyally worn by today's Hollywood leading men.  This fragrance has an invigorating freshness and pure masculinity that has made is the most successful fragrance from OLIVER CREED.
This fresh fragrance possesses a blend of French verbena, Florentine iris, Violet leaves, Sandalwood from Mysore and ambergris.