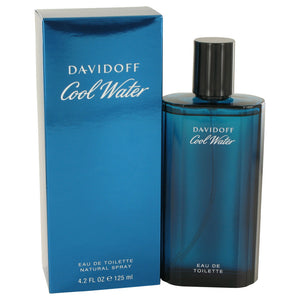 Embrace the power of the ocean. Cool Water
for Men
by Davidoff is an iconic powerhouse fragrance that awakens all of the senses. Cool Water for Men is your chance to experience the mood of the sea and hear the sound of the wind. Experience an adventurous scent that brings in the free spirit of the active man who is ready for anything, and becomes one with nature as he travels through life. Cool Water is a Davidoff Eau De Toilette that delivers an intense, vital feeling of freedom.
Top Notes: Peppermint Swells, Green Nuances, Coriander, Rosemary, and Lavender.
Mid Notes: Intense Oakmoss, Jasmine Blossoms, Geranium, and Sandalwood.
Base Notes: Warm Amber, Musk Facets, and Tobacco.