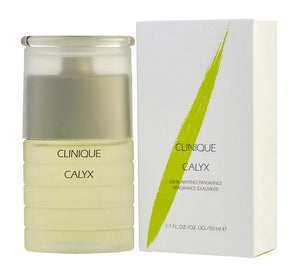 Calyx by Clinique Perfume for Women is a wonderfully fragrant scent for women created in 1987.
The fresh blend of sweet apricot, tart passion fruit, intense mint, citrusy mandarin orange and soft cassia is reminiscent of a light spring shower. The woodsy undertones possess a mossy combination of freshly cut grass and lily-of-the-valley, while remaining soft and subtle. While perfect for evening wear, Calyx is also ideal for the busy woman executive who loves mixing business with
pleasure. Experience the freshness of Calyx.