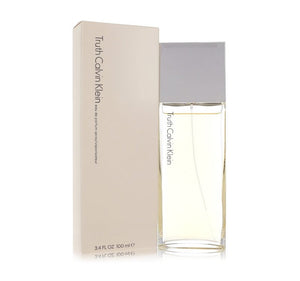 Truth Perfume for Women by Calvin Klein, Truth by Calvin Klein is a sparkling combination of green and floral accords. Introduced in 2000, this fragrance was designed with two families of scents: lush and sensual.
The lush notes include bamboo, patchouli, sapling, vetiver, wet woods, white peony and white clover. These scents are generally cool and fresh, in contrast with the sensual scents.
Those include acacia blossom, vanilla, musk, silk tree flower, woods and white amber. These notes settle into your skin and create a light, effervescent scent with hints of deep sensuous notes.