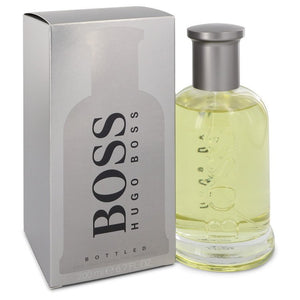 The Boss Bottled
for Men
is competitive, ambitious, and driven, with his mind always set on finding success. BOSS Bottled becomes part of his daily armor. Hugo Boss Bottled for Men was designed for the modern man, sensuous, vibrant, with notes of sophistication, distinction, and joy of living. The perfect balance of fruity notes, with warm spicy florals, and sound, vibrant woods for a captivating and enduring scent that will define you.
Top Notes: Citrus Fruits and Fresh Apple.
Mid Notes: Cloves, Cinnamon Spice, and Geranium.
Base Notes: Warm Vanilla, Lush Cedarwood, Vetiver, and Sandalwood.