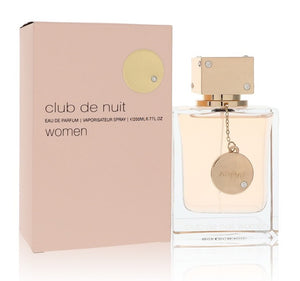 Club De Nuit Perfume 
for Women
by Armaf, This lovely, delicate scent has charming floral and fruity aromas dancing within its aromasphere.
Club De Nuit Perfume by Armaf is a refreshing blend of citrus scents, including grapefruit, orange, bergamot, and peach, followed by romantic heart notes of intoxicating flowers like rose, night-blooming jasmine, geranium, and lychee. These delicious fragrances are anchored by finishing notes of vanilla, musk, vetiver, and patchouli. This is a beautiful, seductive
fragrance that will give everything you do a touch of grace.